MAGNARO® Flex is a mixed or composite rope of high tenacity polyolefin and high performance polyester and is one of the best and durable ropes available for mooring and towing purposes.
A special marine finish is applied to further increase its wear resistance in the marine environment.
Its excellent fatigue characteristics and abrasion resistance, combined with very high strength and smaller diameter, makes it the preferred rope for many ship owners and ship managers.
Mixed or composite rope of Polyolefin and Polyester
Special marine finish is applied for better wear resistance in the marine environment
One of the best and most durable ropes for mooring and towing purposes
Preferred rope for many ship owners and managers because of its strength for size and fatigue/abrasion properties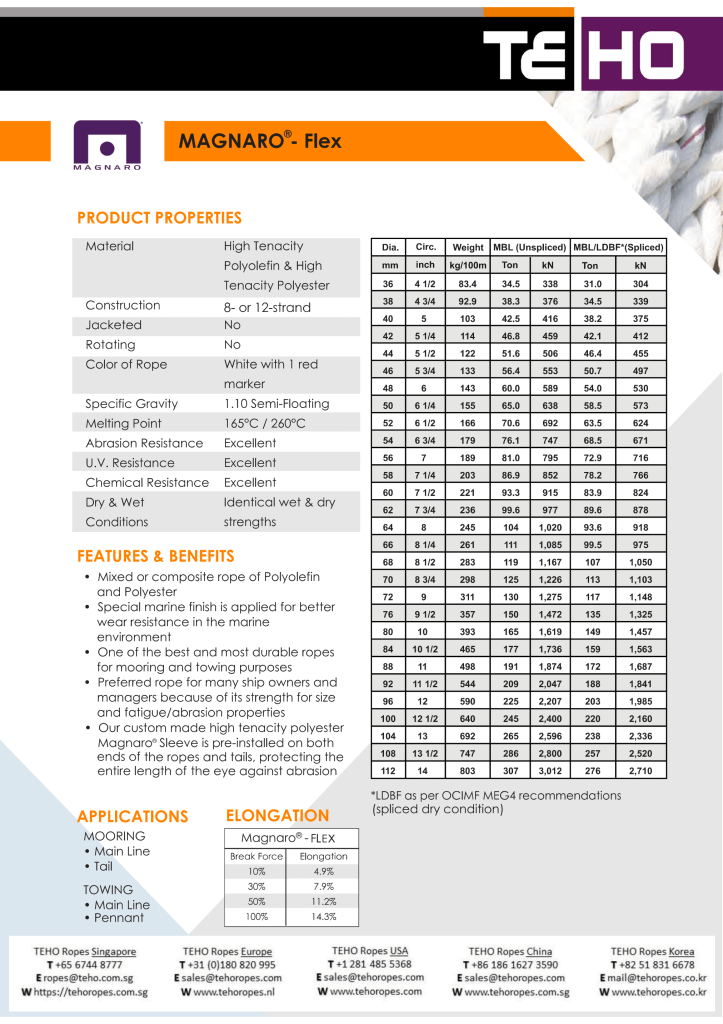 Download Leaflet